1976, a combination of technique and experience creates Plasticwork.
The company was founded in January 1976 when Renzo Scamperle, trained in the field of designing molds and equipment. Gaining experience in the blowing and thermoset injection-molding sector, Renzo decides to turn his wealth of knowledge into an enterprise, Plasticwork.
Rivoltella became first location set in the buildings of the former Francoli Distillery, where he remained for 10 years until 1986.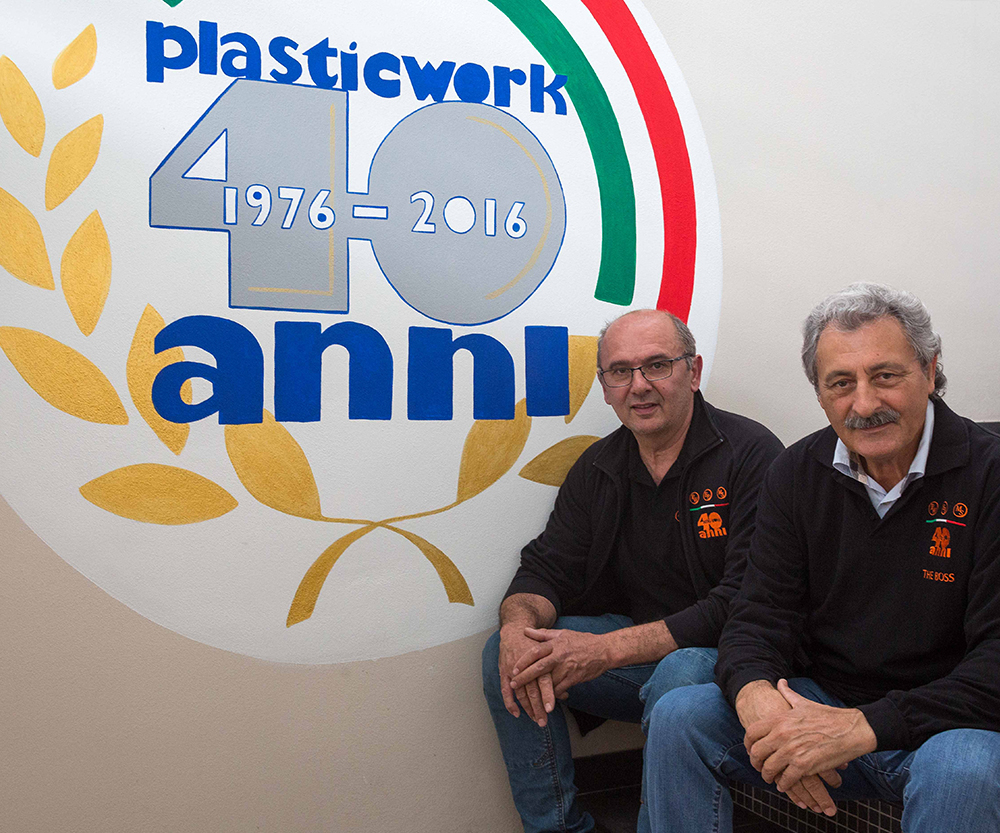 1987 laid the basis for the complete production cycle.
The new hall for injection molding of engineering plastics, with an adjacent mold workshop in Pozzolengo, marked the turning point in production capacity. The start of direct activities in mold design and manufacturing, which gave the immediate prospect of opening doors to foreign countries and the acquisition of the first foreign customers.
1998 brought growing volumes and increased quality.
The new headquarters in Desenzano del Garda with the 5,500 square meter factory, of which 4,400 was dedicated to production signified a leap in both quantity and in quality. In parallel, an increase of quality and production was gained thanks to some specific innovations:
Introduction of statistical process control.
All presses networked.
Dedicated automatic feeding presses.
Introduction of new technologies: two-component – assisted gas – Heat and Cool, aimed at improving the quality of pieces.
Yesterday, today and tomorrow.
Plasticwork was among the first companies in Europe (1990) to use the Polyetherimide / PEI General Electric (now Sabic) and among the first in Lombardy (1995) to make use of DNV ISO 9001 certification, followed in 2009 by the Product Certification DNV.
Our opening concept characterizes company management and preparation in synergy with one primary objective: quality.
We co-design and engineer product or part together with the customer. Decision made, there is a short chain path from idea to finished product, with constant monitoring of every step. The result is the high specialization in the molding of engineering plastic injection, applied to various sectors, with undoubted advantages. We constantly think of reducing costs and increasing quality, with the transition from brass parts in engineering plastics within hydraulic components.
Reliability and competence make Plasticwork a reliable partner, as confirmed by a collaboration with prestigious brands of domestic and international manufacturing, BASF – SABIC – and international automotive leader.
On the horizon we see two milestones: the further internationalization of the company and the generational passage.
The objective is to maintain a production site with solid roots in the past and firmly anchored in the present, with a future full of prospects.